"Time flies so fast after your children are born."
I heard this at least a hundred times while I was pregnant. And so far, it's proven to be true. Today, Ella turns six months old. Six months! I can hardly believe it.
One of my greatest struggles in life is living in the moment. While I think it's human nature to have goals and aspire for better, in the midst of my planning I often forget to sit back and admire what God has blessed me with IN THE PRESENT. When Ella was born I decided to make a conscious effort to be fully present in her life, for I knew she wouldn't stay little for long. I wanted to absorb each and every moment the best I could so not to miss or take anything for granted. That said, I certainly celebrate each milestone as they come, but there's something about six months that makes it extra special. Ella is officially in the last half of her first year. Wow...my baby is growing up!
So in honor of this milestone, I've decided to reflect and celebrate all the wonderful moments the Lord has blessed us with over the last six months. I thank Him for the indescribably wonderful gift that is my daughter! I thank Him that she is healthy and happy. I thank Him for his unwavering faithfulness to my family. I thank Him for guiding me in this new and sometimes overwhelming role as a mother; for giving me wisdom when I'm clueless, perseverance when I'm exhausted, and patience when I'm at the end of my rope. Yes, THE LORD IS GOOD TO ME! :)
Being the proud Momma I am, I'd love to share some of my favorite images from my baby's first few months. Happy Half-Birthday Elizabeth Kate! Mommy loves you:)
August 10, 2011--Six months old:)
First kiss :)
Her nursery nurse gave her a big red bow after her bath. It was such a sweet surprise!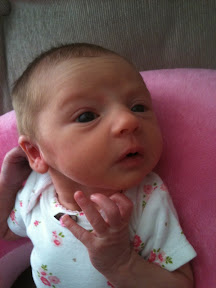 About a week old..so alert!
Her first missions conference at FBC Borger. She even got a passport:)
This is her great-granddad (Stevo's granddad), "Pappy". He passed away the next day. We are so glad she got to meet him!
Mommy's Girl--5 weeks old
7 weeks old:)
April 10, 2011--2 months old! This was also the day she was dedicated at church. As you can see, the festivities wore her out!
Getting the hang of the Bumbo, about 9 weeks old. She's almost outgrown it now!
Dressing warm for Daddy's tennis tournament. So cute:)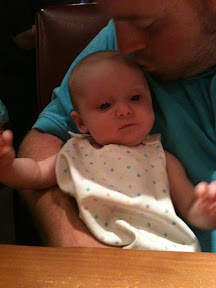 My first Mothers Day
Her blood is burnt orange like Momma's!
Hanging out with the Huddlestons!--3.5 months old
Test driving the high chair--4.5 months old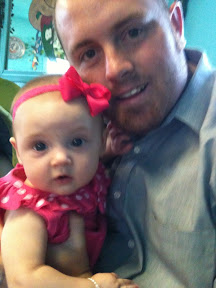 Looking pretty for Daddy's Birthday, July 20, 2011--5 months old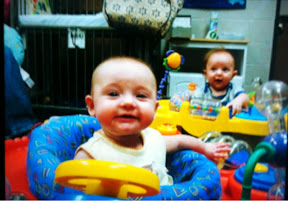 Playing with her friends at Children's Day Out:)
Also from CDO. I just love this picture:)
Momma's Love:) :) :)